Tridium
Connecting minds & machines
Niagara 4
Niagara 4 builds on the legacy of the Niagara Framework® in new and exciting ways. It's less reliant on browser plug-ins, faster and easier to use. Now end users can directly access, analyze and act on a wide range of operational data. A truly open framework, Niagara 4 delivers a variety of notable improvements to help businesses take full advantage of the Internet of Things, including advanced visualization and new search, security and navigation tools.
Niagara 4 features a bold and intuitive new interface. Modern and easy to use, the platform utilizes HTML5 to provide an array of rich features.
Jace 8000
Tridium has created an all-new hardware platform optimized for Niagara 4: the JACE® 8000 controller. This "next generation" controller features a new global design that functions with legacy systems and has the ability to scale for future needs.
The JACE 8000 controller leverages the exciting new features of Niagara 4. It adds to the enhanced user experience, maximizing Niagara 4's key advantages: pure Web interface based on HTML5 with HTML5 views, charting and data visualization, a common design language, better reporting, robust security and improved device management.
Tridium is the global leader in open platforms, application software frameworks, automation infrastructure technology, energy management and device-to-enterprise integration solutions. Tridium's configurable software frameworks extend connectivity, integration and interoperability to the millions of devices deployed in the market today and empower manufacturers to develop intelligent equipment systems and smart devices that enable collaboration and communication between the enterprise and edge assets. Tridium platforms allow users to build and manage complex monitoring, control, and automation solutions, including applications for energy management, telecommunications, M2M and smart services building control, facility management, industrial automation, medical equipment and physical security.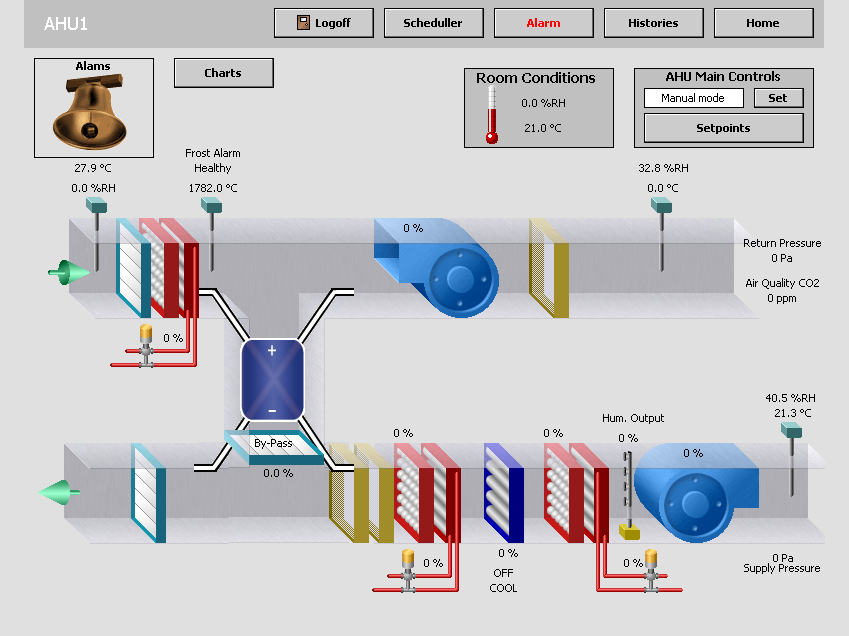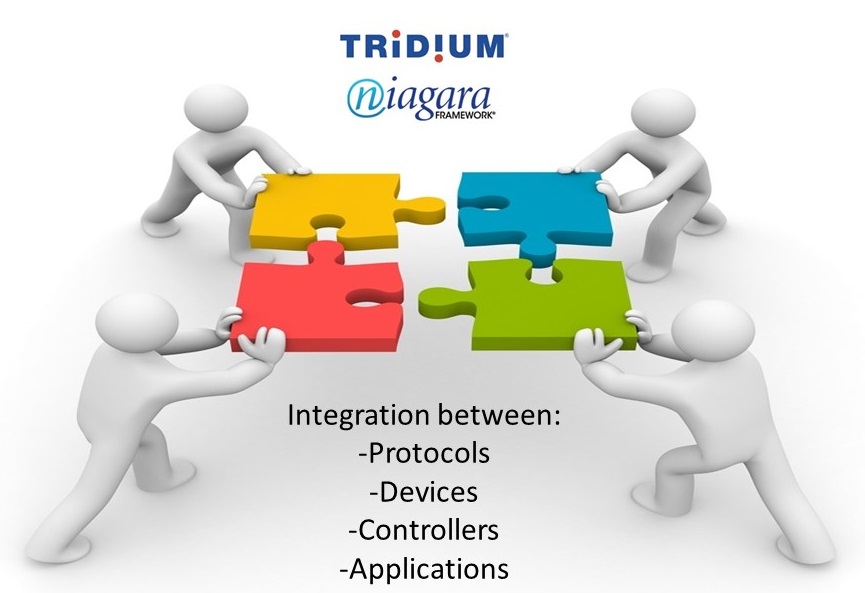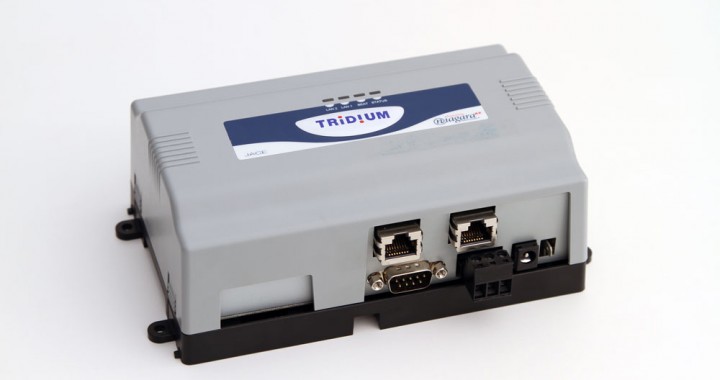 With nearly a half-million installations worldwide, the open Niagara Framework is quickly becoming the operating system of the Internet of Things. Its open API, open distribution business model and open protocol support give businesses and developers the freedom to choose how they work, what they build and with whom they partner. It enables them to connect and control devices, while normalizing, visualizing and analyzing data in ways never before imagined.

The Tridium eco-system opens up some amazing possibilities, with third-party systems able to be seamlessly integrated to the Niagara framework creating options that until only recently would not have been possible.
One example of this is the visualisation package DG Lux, available from DG Logik, here are some sample screenshots showing the types of display available from the BMS system.